Helping you live with more PEACE, PURPOSE, and HAPPINESS
Welcome to your personal mindful journey, where you will become empowered to transform feelings of fear, depression, dissatisfaction, and being stuck into a life of

PEACE, PURPOSE, and HAPPINESS

by developing a simple and practical practice that fits your unique lifestyle and helps you live as your most authentic and heart centered self balanced in mind, body, and spirit.

Each growth journey is founded in mindfulness. All of our mindful services teach you how to step back and become an accepting observer of what is happening within and around you. You will develop techniques for relating to what you are experiencing with more compassion and understanding. You will make peace with your body, mind, and spirit so that you can show up in the world as the most authentic and healthy version of yourself.
Personalized coaching will help you explore lifestyle choices that make sustainable change possible. It is a step by step process of understanding yourself and your true needs better so you can make lifestyle choices that serve you.  It will support you as you transform disruptive habits into nourishing ones allowing you to live as your most authentic and healthy self.
My name is Erin Easton and I am so excited to walk this journey with you. I began my mindful journey in 2013 when a counselor gave me a book by Thich Nhat Hanh. Reading his simple teachings on mindfulness gave me hope that I could heal myself.  Through studies at Thich Nhat Hanh's center, Plum Village, studies of meditation and Buddhist philosophy at the Shedrub Choeker Ling monastery, and completing my master's in the use of meditation and mindfulness in language acquisition I was able to develop a deep personal practice that balanced my life and allowed me to show up as the healthiest, happiest version of myself living with purpose and authenticity. I am now here to be your guide, cheerleader, and support as you discover your own path towards a balanced you.
What Does Mindful Look Like?
A non-judgmental awareness of thoughts and perceptions and the ability to engage with those that serve you while letting go of the rest. A peaceful relationship with emotions able to identify them, recognize their true needs, and nurture them back to peace.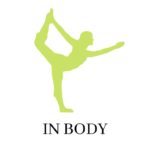 Feeling at peace with what you consume, how you look, what you're physically capable of doing, and what your body is feeling. Being aware of what your body needs and doing your best to meet those needs.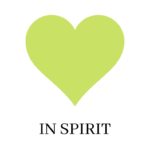 Feeling a sense of purpose and meaning in life. Having your own personal connection with that which is greater. Knowing your heart's truth and values and living in alignment with them.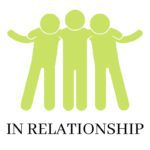 Feeling mutual acceptance, love, belonging, and understanding. Feeling safe to speak and live your truth while allowing them to speak and live theirs. Offering one another compassion, joy, happiness, and freedom.
220 N Stough Ave, Montrose CO, 80141