Find BALANCE in your MIND, BODY, and SPIRIT so that you can live as your AUTHENTIC SELF with PEACE, PURPOSE, and HAPPINESS.
The process of coaching will help you to settle in mind and body so that
you can step back from the difficult experiences in your life creating a
safe space of peace from which you can observe what is happening within
and around you. This observation will give you an understanding of who your AUTHENTIC self is and what you need in order to be that person. You will then develop techniques to nurture yourself with self-care and ask for what you need so that you can be your best self living with PEACE, PURPOSE, and HAPPINESS.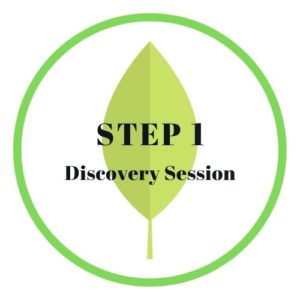 Contact New Leaf and schedule a free 30min discovery session in which you will learn more about mindfulness and what we do in coaching. We will talk about what you would like to experience in the process and decide whether or not it would be beneficial for us to work together.

This journey is meant to get you started with a personalized mindfulness practice that addresses your needs and fits your lifestyle. The mindful healing process takes time which is why I like clients to commit
to the full 12 week program when they begin. This allows you the time to really experience the practice and give it the opportunity to start transforming your life.
Mindfulness is not a magic pill that you take once and feel better forever. It is a practice that needs to be nurtured and practiced in order to continue serving you. Once you finish the initial 90 day program, I recommend continuing with individual sessions or joining some of our group classes. It is very beneficial to share your practice with others and grow your mindful community.

90 Day Growth Journey: $840 you can pay in two installments of $420
6 Session Bundle: $420
1 Individual Session: $80
Visit our payments page to find out all of your payment options.